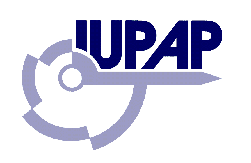 INTERNATIONAL UNION of PURE and APPLIED PHYSICS

XX GENERAL ASSEMBLY



DRESDEN, September 1990





REPORTS of THE INTERNATIONAL
COMMISSIONS of IUPAP PRESENTED
to
the 20th GENERAL ASSEMBLY






I.U.P.A.P. _28







C.14 Commission on Physics Education (1960)

xxxxxxxxxxxxxxxxxxxxxxxxxxxxxxxxxxxxxxxxxxxxxxxxxxxxxxxxxxxxxxxxxxxxxxxxxxxxxxxxxxxxxx
Officers 1987_80: Chairman E.L. Jossem, USA
Vice_Chairman : G. Marx, Hungary
Secretary: J. Barojas, Mexico
Members:
G. Bialkowski, Poland (†1989) P.J. Black, U.K S Chandrasekhar, India
S. de Souza Barros, Brazil AM. Elashhar, Libya K Hirata Japan
D.K Nachtigall, FRG L Samuelsson, Sweden A. Tiberghien, France
Kai_hua Zhao, China


Liaison Member Raither , S. W., France
xxxxxxxxxxxxxxxxxxxxxxxxxxxxxxxxxxxxxxxxxxxxxxxxxxxxxxxxxxxxxxxxxxxxxxxxxxxxxxxxxxxxxx


Activities

The period 1987-1990 has seen increased interest and activity in a number of aspects of physics education. In particular there has been a world wide concern with curricula at all levels, a burgeoning of research in physics education and in the application of the results of such research to teaching practice, a rapid expansion of the use of computers in physics instruction, both as laboratory instruments and as instructional tools, and an increase in the networking of teachers and organizations interested in physics education. The potential shortage of students in physics in many countries has also engaged the attention of the Commission

Listed below are the conferences sponsored by the Commission and a brief account of its other activities.

1. Conferences

International Conference On Low Cost Experiments And Demonstrations In Physics Education, Cairo University, Giza, Egypt, 10-16 April 1987

The topics of this conference are well described by its title and are of interest throughout the international physics education community. Plenary lectures provided background material for the conference, but the principal thrust was in the "hands-on" workshops and in the exchange of ideas, experimental techniques, and experiences among the conference participants. Proceedings of the conference have been published and information on their availability may be obtained from the Department of Physics, Cairo University, Giza, Egypt.

International Conference on "Chaos in Education An International Workshop on Teaching Non-linear Phenomena at Universities and Schools" Balaton, Hungary, 27 April - 2 May 1987..

Recent advances in the understanding of non_linear phenomena have made this complex subject much more susceptible to discussion at undergraduate and secondary school levels. The conference reviewed these advances and explored ways of introducing them in to the secondary school and college curricula. Proceedings of the conference have been published and information on their availability may be ob tained from Prof. G. Marx, Department of Atomic Physics, Roland Eotvos University, Puskin u. 5, H_1088 Budapest, Hungary.

Inter _American Conference on Physics Education. Oaxtepec, Mexico, 17_24 July 1987.

This conference was sponsored jointly by C14 and by C13. Its primary objective was to assist in the creation and development of international networks of individuals, organizations and agencies for the improvement of physics education. Twelve working groups of participants, each concerned with a different aspect of the conference, constituted the core of the conference and produced reports and recommendation, which are included in the conference proceedings. The proceedings, entitled "Cooperative Networks in Physics Education", have been published for the conference by the American Institute of Physics 1988, ISBN_0_88318_373_0.

International Conference "Teaching Modern Physics -- Condensed Matter". University of Munich, Munich, FRG, 12_16 September 1988.

This conference followed the general plan of its predecessors at CERN and Fermi Lab (see Report for 1984_1987) in its intention to bring together, in working sessions, scientists at the forefront of research and those active in teaching to discuss how recent developments in the field could be incorporated into secondary school and undergraduate curricula. In this case, however, the topics for discussion were drawn from the field of condensed matter physics. The volume of the proceedings of this conference was published by World Scientific Publishing Company 1989, ISBN _9971_50_060_1.

International Conference on Energy Alternatives/Risk Education. Balaton, Hungary, 7_13 September 1989.

The conference considered ways of presenting technical realities associated with the benefits and risks of modern technology, and of educating students to the concepts of risk and rational decision making. The proceedings of the conference were published in March 1990. Further information and copies of the proceedings may be obtained from Professor G. Marx, Department of Atomic Physics, Roland Eotvos U niversity, Puskin u. 5, H_1088, Budapest, Hungary.

International Conference on Physics Education through Experiments. Nankai University, Tianjin, P. R.China., 23_27April 1990.

This conference, a joint activity of IUPAP and ASPEN, had as its purpose the exploration of ideas and the exchange of information concerning the uses of experimental physics in the education of students. The Proceedings will be published in 1990. Further information on its availability may be obtained from Professor Pan Weiji Dept. of Physics, Nankai University, Tianjin P.R. China

2.The Newsletter of the International Commission on Physics Education

The Commission wishes to express its deep appreciation and gratitude to Peter J. Kennedy, who served as Editor of the Newsletter during 1985_1987, and edited Issues Number 14 (May 1985), 15 (October 1986) and 16 (October 1987), doing an excellent job during a period of great fiscal uncertainty for the Newsletter.

On Dr. Kennedy's retirement the position of Editor was assumed by professor George Marx, who has edited Issues Number 17 (December 1988), 18 (March 1989), 19 (September 1989) and 20 (March 1990). Issue Number 21 is scheduled for September 1990, and the hope is to continue with two issues per year.

3. Other Activities

Work has been initiated on a number of publication projects. These include an International Journal of Selected Reprints in Physics Education, a Directory of Journals in Physics Education, and a Reader on Research in Physics Education and Teacher Training.

E. L. Jossem, Chairman C14
J. Barojas, Secretary C14

Page prepared by:

E. Leonard Jossem
Mel Sabella
last updated 7/25/96